Our team of PGA Professionals will help you develop every aspect of your game. Whether it is a putting lesson, video analysis, on course coaching or developing a detailed practice plan, one of our PGA Professionals will be able to facilitate your needs.
We have the latest technology in coaching with the Foresight Quad precisely capturing club head data with an ease and accuracy never before seen.
Instantly see critical data such as club head speed, horizontal club path, smash factor, dynamic loft and lie - even impact location - with the same unmatched accuracy.
Use of iPad video software is available for all golf lessons.
Why Coaching?
We're passionate about helping you play better golf.
Every golfer enjoys the game more when they're hitting good shots and playing well. This is our mission for you.
Think back to your last few rounds and try to pinpoint an area that cost you shots…
Maybe, you had too many three-putts as a result of poor distance control? Or did you miss too many fairways to the right meaning you had to chip out sideways? It could be that you play well in practice rounds with your friends but struggle to replicate that in competitions?
Through our experiences in the game and our PGA education, we appreciate that every golfer is different. That's why we offer a range of lessons and packages to suit everyone.
Lessons will cover:
Golf Fundamentals
Swing Basics
Short Game
Long Game
Course Management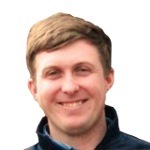 Joel Saunders - PGA Head Professional
Joel has been attached to Verulam as a PGA Professional since 2001 having been a Junior Member of the Club. Following qualification to the PGA in 2004, he has developed a busy teaching schedule combined with playing in PGA Tournaments within the East Region PGA and in various National Events. With over 17 years experience of coaching Joel has a passion for coaching. Complimented by a Foresight GC Quad Launch Monitor, video technology and two 50 inch televisions he can provide the most detailed golf lesson whilst keeping the basics at the forefront.
---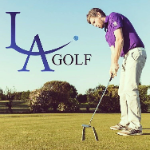 Laurence Allen - Assistant PGA Professional
Laurence is our full time golf teaching professional undertaking many duties at the golf club. Key roles are, driving the Academy & Tuition forward being proactive and innovative in creating and delivering golf development initiatives. Having completed his PGA Degree in 2012 he has been applying his trade as a full time Teaching Professional whilst also finding time to play events on the PGA East Region. He also is a Hertfordshire Golf Lead Performance Coach and is highly regarded
---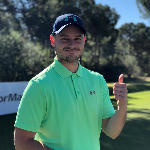 Grant Neal - PGA Professional
Grant has been a PGA professional for over 6 years since graduating from the highly regarded honours degree in Applied Golf Management Studies. Since then he has coached across Europe at various establishments, including The V Club lithuania and The David Leadbetter Academy La Manga.
---