Here at Verulam Golf Club, we have golf lessons available to Members and Non-members.

We can cater for:
Individual Lessons
Group Lessons
Playing Lessons
Putting Lessons
Junior Lessons and Clinics
Video Lessons
Corporate Clinics (Long Game/Short Game/Putting)
We also offer the latest C-Swing Analysis System, allowing the golfer to see results on screen. This allows for a full analysis of your swing with its powerful drawing and comparison tools. Your swing can be analysed alongside a pro's swing to provide immediate visual feedback, to help you improve your swing.
Joel Saunders - PGA Professional (Level 3 PGA Coach)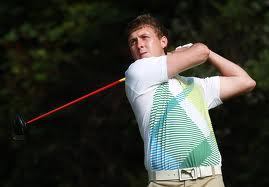 30 minutes Individual Lesson: Members

£20

/Non-members

£22

60 minutes Individual Lesson: Members

£35

/Non-members£37
90 minutes Course Lesson: Members

£45

/Non Members£50
Course Lesson Package (4 x 60 minutes plus 1 x 90 minutes): Members£140/Non-members £148
Ladies Academy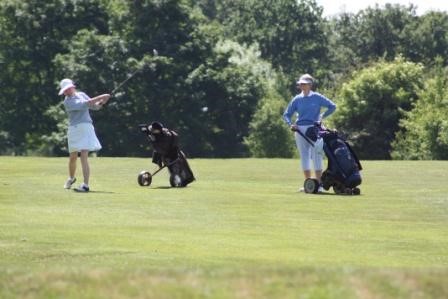 All of our sessions are open to members and non-members:
Sunday 10am - Advanced
Sunday 11am - Beginners/Intermediate
Limited to 8 Ladies per session

Equipment supplied if required

Telephone 01727 853327 (Option 1)

Ladies Academy - Advanced

Suitable for Ladies wishing to improve and learn more advanced golfing techniques.
Lessons will cover:
Advanced Set Up & Grip
Posture & Balance
Power & Distance
Advanced Swing Technique
Driving & Fairway Woods
Chipping & Putting
Bunker Play
£6 per session
Please indicate dates of interest and Joel will contact you to confirm.

Junior Coaching
The Junior Academy uses the Golf Foundation Junior Golf Passport. This is a comprehensive, progressive, structured programme designed to help young people learn about playing the game of golf. The programme encourages and motivates beginners through the achievement of attainment targets combined with rewards and the most important element ... FUN!

Beginners
For under-11's and complete beginners
11:30am - 12:30pm
12:30pm - 1:30pm
Cost £6 per session (members or non-members)

- All tuition is given by Glen Portelli, Assistant Professional
- Places are limited to 6 juniors per session - Please ensure availability when booking. Non attendance will be charged.
- Lessons are subject to weather conditions - Please contact us on the day if weather is inclement. Where possible cancelled sessions will be rearranged.